---
许彤辉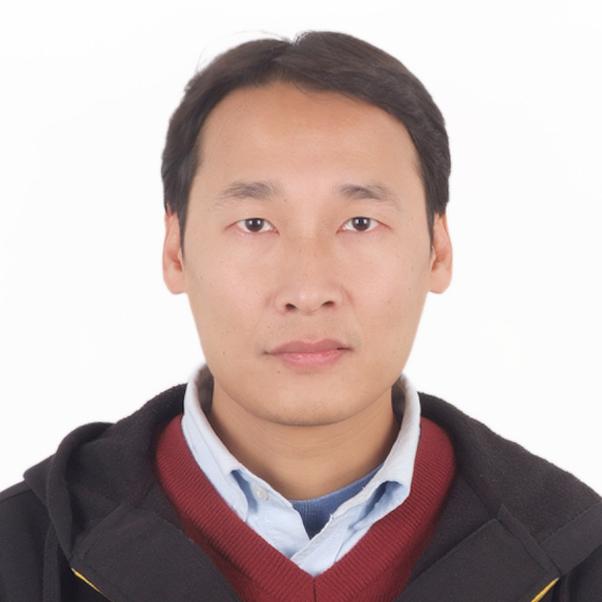 职称职务
教授
联系方式
电话 86-27-87792033
手机 86-
传真 86-27-87792034
教育经历
博士  1999-2004  生理学 中国科学院,上海生命研究院
学士  1992-1996  兽医    上海农学院
科研经历
2010- 教授 华中科技大学武汉光电国家实验室
研究方向:
应用包括双光子活体成像技术、电生理记录以及钙成像等手段,重点研究学习记忆和多种神经性疾病的突触可塑性机理,主要方向包括:
1)       学习记忆的神经环路结构学基础;
2)       神经性疾病的神经环路结构学基础及治疗。
发表文章
1  Guo L, Xiong H, Kim J, Cui Y, Wu Y, Ding J, Xu T. Dynamic synaptic re-organization in the motor cortex in parkinson's disease (submitted).
2  Xiong H, Zhou Z, Zhu M, Lv X, Li A, Li S, Li L, Yang T, Wang S, Yang Z, Xu T, Luo Q, Gong H, Zeng S. Chemical reactivation of quenched fluorescent protein molecules enables resin-embedded fluorescence microimaging. Nature Communications. 2014 Jun 2;5:3992.
3  Yu X, Wang G, Gilmore A, Yee AX, Li X, Xu T, Smith SJ, Chen L, Zuo Y. Accelerated experience-dependent pruning of cortical synapses in ephrin-A2 knockout mice. Neuron. 2013 Oct 2;80(1):64-71.
4  Gong H, Zeng S, Yan C, Lv X, Yang Z, Xu T, Feng Z, Ding W, Qi X, Li A, Wu JandLuo Q. Continuously tracing brain-wide long-distance axonal projections in mice at a one-micron voxel resolution. Neuroimage. 2013 Jul 1;74:87-98.
5  Wang J, Zhang Y, Xu T, Luo Q and Zhu D. An innovative transparent cranial window based on skull optical clearing. Laser Physics Letters. 2012 Mar; 9, 469-473.
6  Xu T, Yu X, Perlik AJ, Tobin WF, Zweig JA, Tennant K, Jones T and Zuo Y. Rapid formation and selective stabilization of synapses for enduring memories. Nature. 2009 Dec; 462, 915-920.
7  Xu T, Nie L, Zhang Y, Mo J, Feng W, Wei D, Petrov E, Calisto LE, Kachar B, Beisel KW, Vazquez AE, Yamoah EN. Roles of alternative splicing in the functional properties of inner ear-specific KCNQ4 channels. Journal of Biological Chemistry. 2007 Aug; 282(33), 23899-23909.
8  Xu T, Shi Y, Ren X, Zhou J. Inhibition of glutamate release from rat cerebral synaptosomes by toosendanin, a prejunctional blocker. Chinese Journal of Pharmacology and Toxicology. 2005 Oct; 18, 321-326.
9  Xu TH, Ding J and Shi YL. Toosendanin increases free-Ca(2+) concentration in NG108-15 cells via L-type Ca(2+) channels. Acta Pharmacologica Sinica. 2004 May; 25(5):597-601.
10  Xu TH, Shi YL. Differences in the properties between P- and Q-type calcium channels and their presumable structural foundation (review). Chinese Journal of Neuroscience. 2003.19, 328-331 (in Chinese).
11  Xu TH, Ding J, Shi YL, Li MF, Lu CZ and Qiao J. Effects of myasthenia gravis patients' sera with different autoantibodies on slow K+ current at mouse motor nerve terminals. Neurological Research. 2003 Jan; 25(1):58-62.
12  Ding J, Xu TH and Shi YL. Different effects of toosendanin on perineurially recorded Ca (2+) currents in mouse and frog motor nerve terminals. Neuroscience Research. 2001 Nov; 41(3):243-249.
荣誉
主持参与科研项目
2011-2013   国科金 No. 81071022 (主持,¥350,000);
2012-2014   国科金No. 91132726 (主持,¥800,000);
2013-2016   国科金No. 91232306 (主要负责人,¥500,000);
2014-2015   校支持国际合作项目 No.2010DFR30820 (主持,¥100,000)。